Leadership 4.0
Conductor of value creation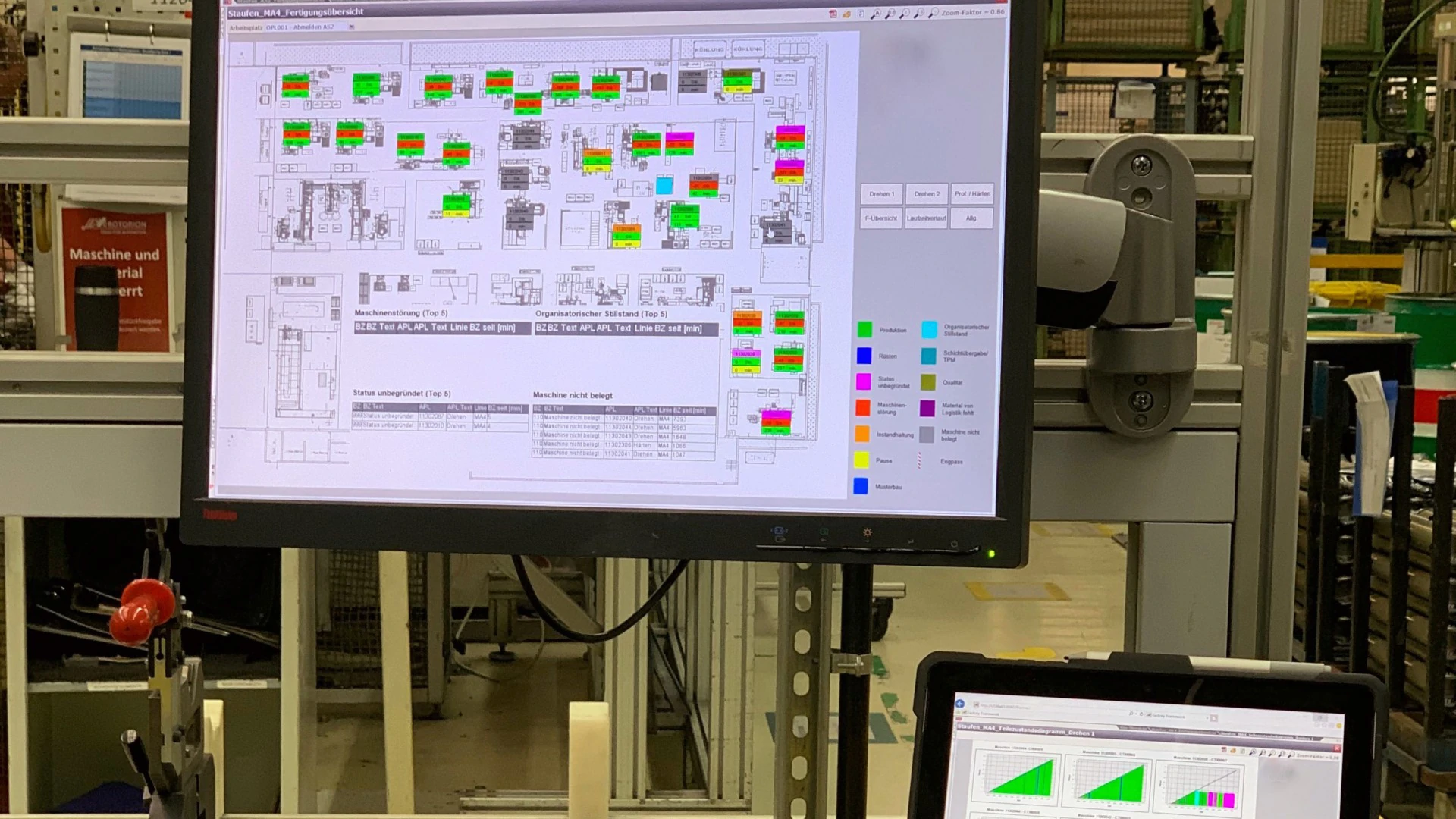 Thanks to NEONEX, the executives on the shop floor receive a sound, comprehensible basis for their decisions. In combination with the clearly defined roles, daily work is much smoother and more efficient.
The aim of the project Leadership 4.0 / Conductor of Value Creation was to support the decisions of executives on the shopfloor by preparing real-time data and thus improve leadership performance. For this purpose, a tool should be developed that visualizes current operating states and planned production quantities, and thus offers transparency about the production processes. The results of a Potential Analysis Digital, which showed inefficiencies due to lack of transparency, served as the basis for this objective. The tool should be developed in close cooperation with the employees.
The existing MES was used for the implementation and new key figures, such as deviations from the work schedule or remaining time of the order, were added. The visualizations are available to the manager both in the office and on a tablet. In order to ensure efficient management performance, the tasks, competencies and responsibilities of the managers were examined before the tool was put into operation and adapted to the new task of the "conductor of value creation". The introduction of the tool was accompanied by coaching of the employees to ensure the effectiveness of the tool.
Thanks to the implemented measures, the deviation from work plan productivity could be significantly improved. Furthermore, the booking quality has been demonstrably increased. This laid the basis for the automated calculation of KPIs. Our customer is taking a technologically and economically pioneering step towards the future.