Virtual Use Case Walk
Inspiration, Qualification and Alignment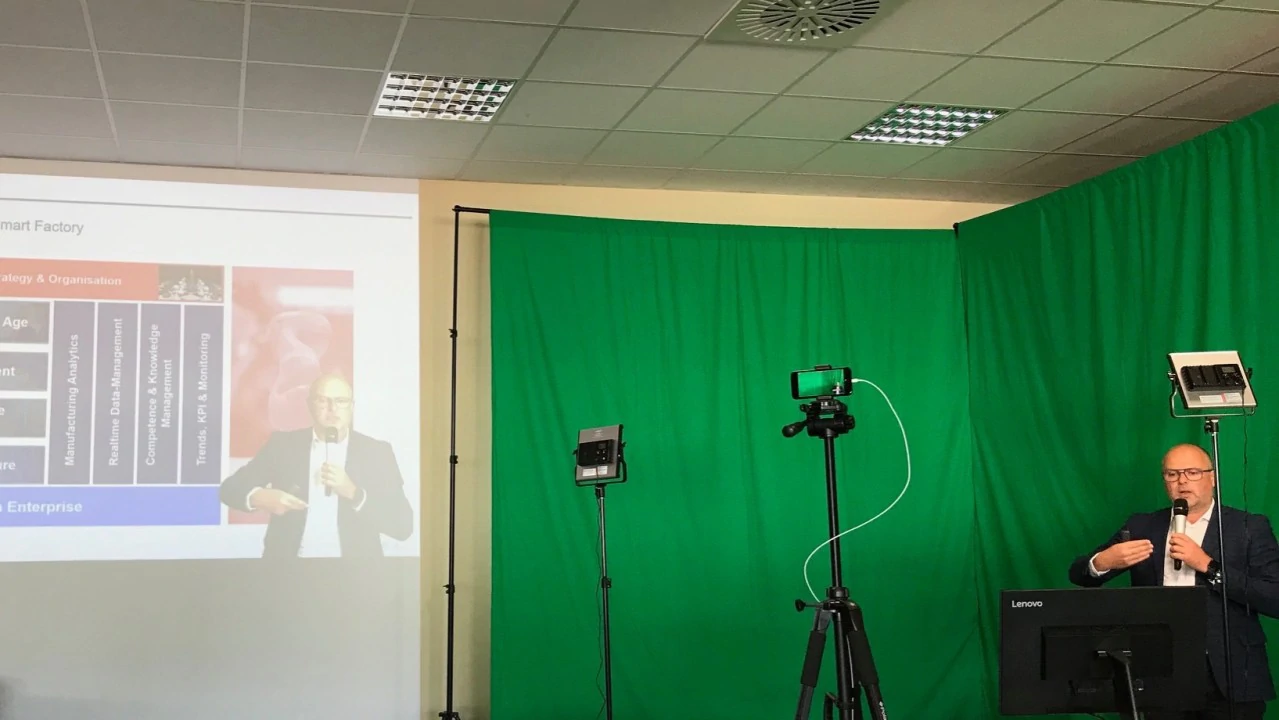 The idea of virtualizing the event and interactively presenting digital use cases along the value stream with videos led to inspiration and clarity for our global management team, TOP!
Successful virtual presentations require a much more detailed agenda, broken down to every single minute. Thanks to the precise preparation, we were able to provide a compressed Best Practice overview of digital applications, tailored to the client's needs. Simple and effortless for the participants: they just had to dial into the virtual meeting.
Virtual Use Case Walk
When hurdles become opportunities: The client approached NEONEX to present digital Best Practices for production to the 75-member global Operations team. The goal was to provide inspiration and to create a common understanding of the possibilities of Industry 4.0.
A personal Operations meeting was scheduled originally; due to the COVID-19 pandemic, this had to be canceled.
In close cooperation with the client, a virtual event was developed instead, the Virtual Use Case Walk.
Expectations were clarified, open questions answered and the approach aligned.
After only two weeks of preparation, the global workshop took place: Using videos and live explanations, NEONEX presented an overview of Industry 4.0 applications individually compiled for the client, classified along the value stream and referring to overarching functions.
This established a uniform understanding in the global Operations team. The Use Case Walk now serves the customer as the basis for an Industry 4.0 action plan.
Benefits for our client
Uniform understanding of Smart Factory
Inspiration for own Digital Transformation
Location-independent remote workshop for the global Operations team
Inexpensive and time-saving format