Management consultancy NEONEX and online platform iotusecase.com launch strategic partnership
8. October 2023
IoTUseCase
BestPractises
Kooperation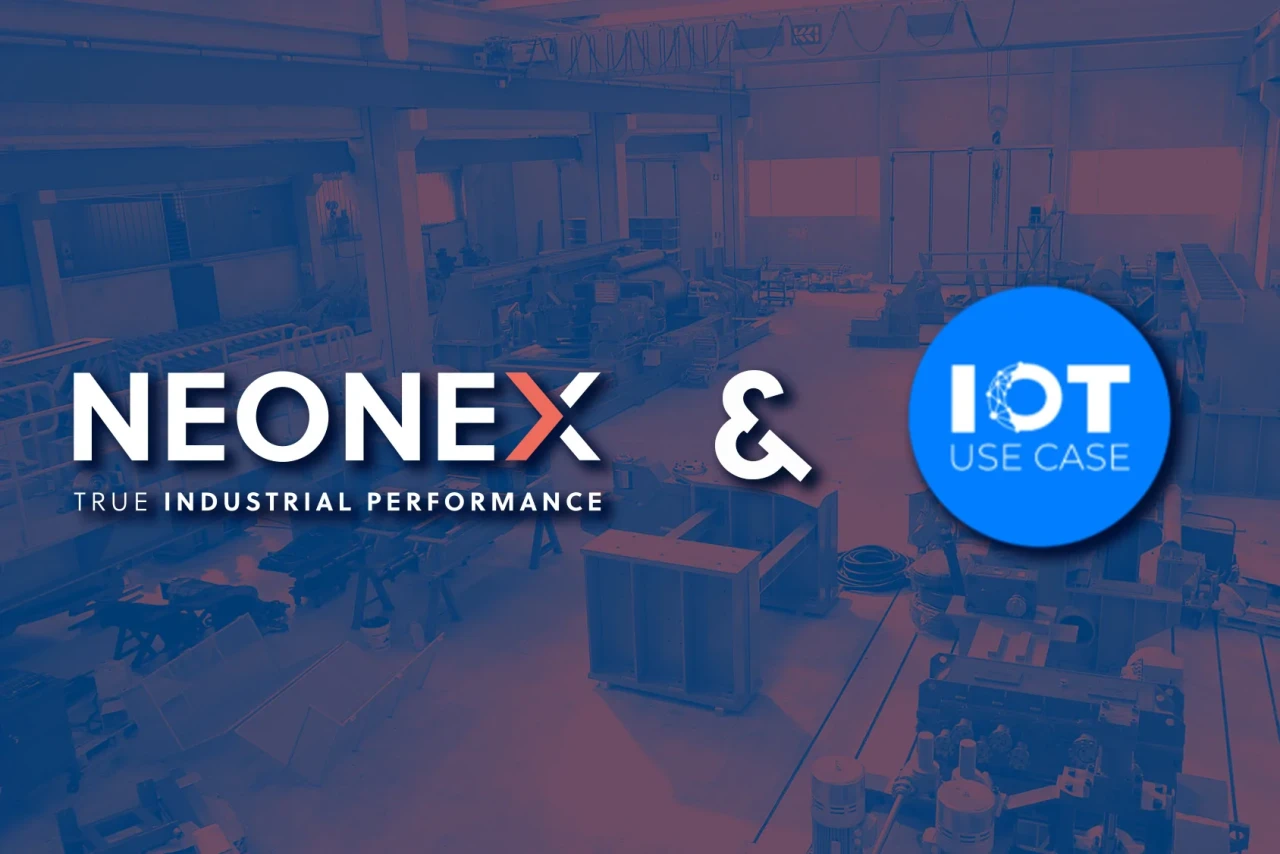 ---
The Stuttgart-based management consultancy NEONEX and the Berlin-based online platform for IoT use cases iotusecase.com enter into a strategic partnership to make industry best practices tangible and usable.
The digital transformation of production, logistics and business processes has long been a critical success factor for manufacturing companies. However, there is often a lack of practical examples that illustrate success to entrepreneurs and managers. NEONEX supports and advises industrial companies in the transformation of their operations in order to increase their competitiveness and future viability. iotusecase.com presents users with best-practice examples from industry and has set itself the goal of explaining the added value of IoT applications with its cross-sector network of OEMs, machine and plant manufacturers and offering the industry an exchange platform. Together, NEONEX and iotusecase.com are pooling their skills and starting at this point to jointly present and evaluate industrial use cases for IoT and make them available to interested users as part of their recently concluded cooperation.
"NEONEX is a renowned management consultancy that expands our network, further strengthening us as a focal point for IoT in the industry. We are pleased to be able to provide our network with an even more comprehensive database of IoT expertise through the partnership and to be even better positioned in terms of consulting."
"With iotusecase.com we have a competent partner at our side and are part of a strong network. Working together, we look forward to evaluating IoT use cases to provide guidance to industry decision makers in the growing market for IoT applications."
About NEONEX
NEONEX accompanies industrial and B2B companies as a management consultancy in the digital transformation of their operations. It was founded in 2017 by Thomas Rohrbach (Managing Director & Co-Founder), Dr. Jochen Schlick (Senior Partner & Co-Founder) and Dr. Peter Stephan (Senior Partner & Co-Founder) in Stuttgart. The company develops and implements customized strategies and realistic concepts for production and supply chain of medium-sized companies and global players. The consultants at NEONEX support those responsible in the mechanical engineering, automotive and aviation sectors in securing their long-term competitiveness through the intelligent combination of people, technologies and processes. The Stuttgart-based company has around 28 employees and is active in Europe, America and Asia. More information at neonex.de/en
About iotusecase.com
IoT Use Case explains the added value of the Internet of Things (IoT) for industry and brings together users. With the help of the network of digitization leaders and IoT product developers, (industrial) companies learn from the solutions of other companies across sectors and enter into a direct exchange of experience via their applications. Consisting of 70+ industry partners and more than 350 use cases, the Berlin-based expert network helps to identify opportunities - arising from IoT - and thus to raise awareness of new possibilities and technologies in practice. IoT Use Case sees itself as a cross-company IoT community of interest with the goal of driving the knowledge transfer of digital solution and product developments from a user perspective, so that IoT technologies find value in the market.