Eberspächer
Ad hoc Inventory Optimization with NEONEX Analytics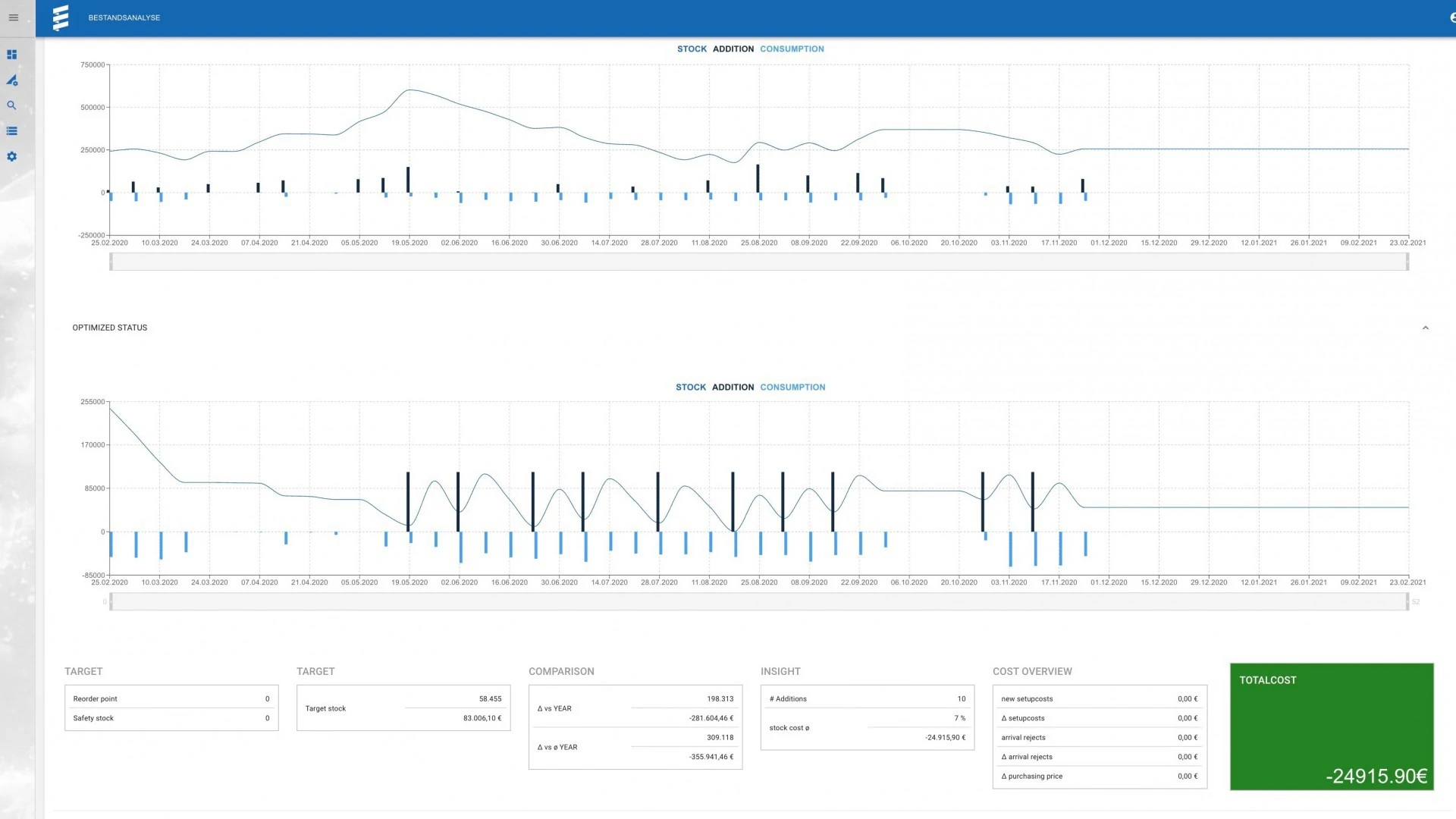 I was thrilled how quickly and easily NEONEX analyzed our inventory and was able to uncover significant potential together with our team. Worth gold, especially in times of crisis!
Project Approach
The aim of the project was to identify potentials for optimizing inventory in the Electrical Heaters business unit at Eberspächer in order to come closer to the ideal state of minimum inventory with maximum delivery service. In the past, the customer's material requirements planning was also characterized by a lack of transparency as a direct consequence of the decisions and a time lag between deviations and new parameterization.
The core of the cooperation was the analysis and simulation of the current warehouse and consumption data (movement data, actual stocks and master data, MRP master data) in the NEONEX Analytics tool. This made it possible to calculate the effects of changes in various planning data and processes (e.g. replenishment lead time, lot size, requirement smoothing) on the total costs. The results were discussed in a two-day expert workshop and concrete options for action were developed. For the Eberspächer Electrical Heating business unit, it was possible to determine a significant potential for savings in inventory costs, which is currently being realized through operational measure tracking.