Energy efficiency as a competitive factor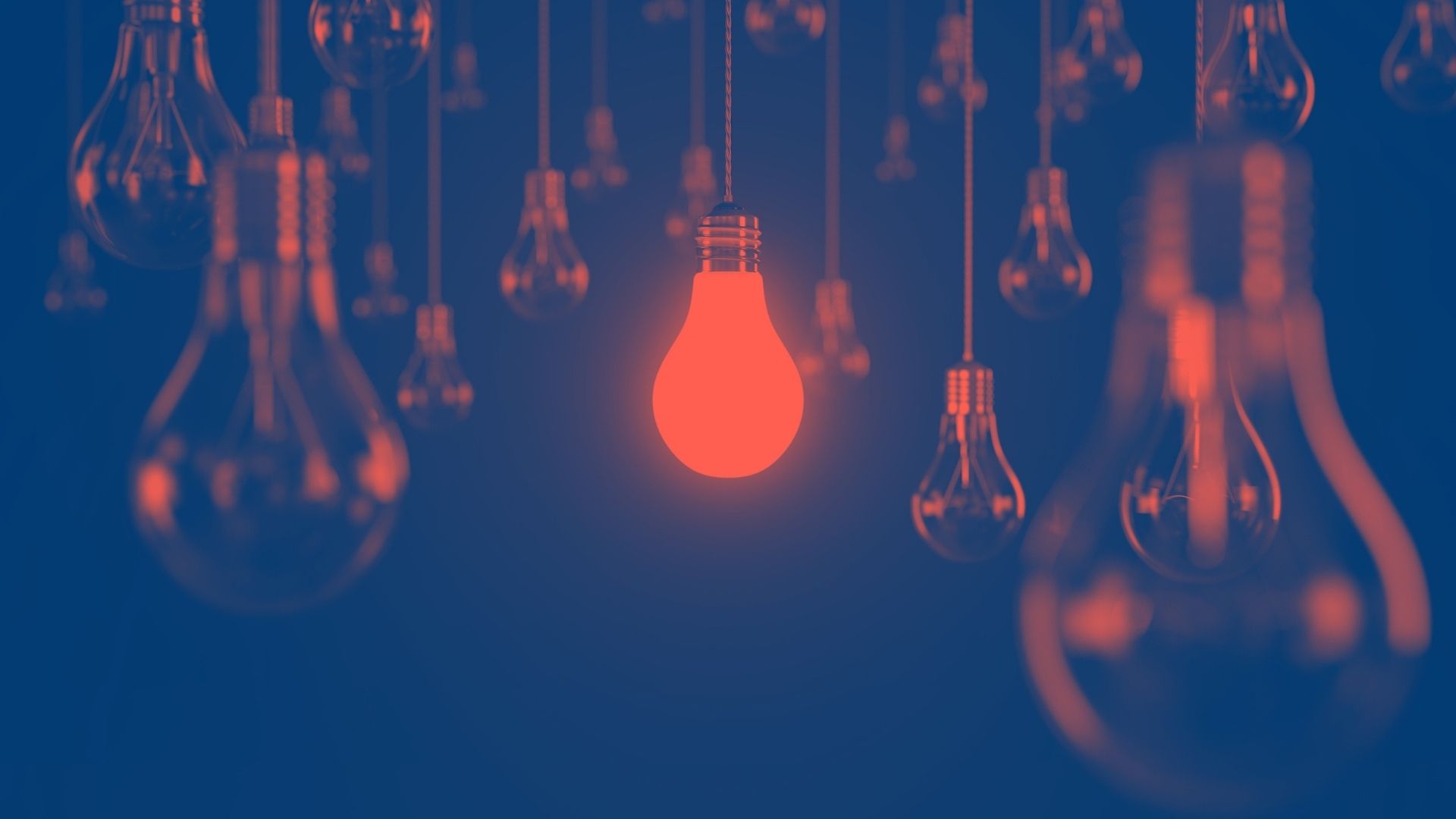 Increased electricity prices pose existential challenges for companies in Germany. Energy costs, that were previously considered less relevant in the cost structure of the production chain, have become a critical cost factor. Numerous energy management tools promise to remedy the situation by providing clear visualizations of consumption. But transparency alone is of little help if no insights for process optimization are derived from the collected data.
Increased demand, slow expansion of renewable energies and the threat of a shortage of resources: numerous factors have recently caused the price of electricity in Germany to skyrocket dramatically. The industrial electricity price per kilowatt hour rose from 17.76 cents in 2020, to 21.38 cents in 2021 and 26.64 cents in January 2022 - a price increase that dwarfs even the price developments during the oil crisis of the 1970s. The war in Ukraine is further exacerbating the situation. And although policymakers want to bring relief by abolishing the EEG surcharge ahead of schedule, this elimination alone will likely only slightly mitigate the trend of rising electricity prices. This is because a major driver of higher electricity prices are grid fees, which have increased due to the expensive grid expansion for renewable energies and e-mobility. The planned increase in the national CO2 price will also be reflected in further increases in energy costs.
Germany has become the sad leader in energy prices in Europe. Nowhere else is it as expensive. This is a burden on companies and consumers alike: a survey of 400 medium-sized companies conducted by the Federation of German Industries (Bundesverband der Deutschen Industrie, BDI) shows that 88 percent see the increased energy prices as a major or even existential challenge. The topics of energy supply and consumption, which for a long time were located purely in the area of purchasing, are becoming a critical competitive factor. How can companies meet this challenge?
The keyword? Energy efficiency
To secure their competitiveness in the future, companies must act now. A key lever here is not only the long-term switch to renewable energies. Much shorter-term and also more cost-effective is sensible energy management. The goal? To make better use of existing energy consumption. Or: to consume less energy and thus save costs. The key term in both cases is energy efficiency.
The advantages of good energy management are obvious: The negative impact of additional energy costs on the profitability of the value chain is reduced, and robust and long-term cost planning becomes more feasible. In addition to the immediate cost benefit, companies can reduce their environmental footprint by increasing energy efficiency, as CO2 emissions related to the product are reduced. In times of global climate change, this is an important step that is increasingly demanded by customers and the public. Sustainable energy management thus not only benefits the wallet, but also the environment and the company's image.
Transparency as the first step
The basis of good energy management - and therefore the core of any energy management tool - is the creation of transparency. Today, this is quite easy to establish through the use of digital technologies. Systems connected to machines and plants track the real-time energy consumption. Depending on the system, these analyses provide detailed evaluations of energy consumption, load peaks and shutdowns. Energy management systems are available from all kinds of suppliers, from Siemens and Schneider Electric to smaller, specialized providers such as DEXMA Energy Intelligence: they differ in the way they are connected to the machines and plants, as well as in the range of functions offered by the analyses.
However, an energy management system delivers one thing above all: more or less detailed visualizations. This sudden transparency can already create some "aha effects" in companies. For example, longer downtimes can be revealed in which the machine under consideration was switched on but not in use and thus consumed electricity unnecessarily. In short, transparency can close minor efficiency gaps at first glance.
Process optimization as a central lever
In most cases, however, the true efficiency losses are less obvious, and the greatest energy waste only becomes apparent when combined with other process data. The critical success factor for a noticeable increase in energy efficiency is therefore to derive optimizations to the underlying processes from the data obtained. The aim is to increase the productive efficiency of the value chain as a whole in order to improve energy efficiency. This is where the real potential for companies lies.
A simple example: At a consumer goods manufacturer, 1,000 products are packaged per day on machine A, but only 950 on machine B. If the cause for this circumstance is found and eliminated, the energy efficiency per product can be increased.
Another example: The analysis of a machine shows that it has significant downtime every day. However, due to the high setup time, it would not be worthwhile to shut down the machine in the currently planned cycle times. In this case, it can be examined whether the downtimes can be reduced by means of adjusted production planning.
Although many software solutions available on the market offer transparency, they are unable to identify any significant potential for improving processes in the second step. The individual causes of waste are simply too complex for the software to provide answers. The introduction of energy management software alone therefore often does not lead to significant results.
Companies that see their competitiveness threatened by electricity price developments have two options: They either need responsible persons with a far-reaching overview of the value creation process, who need time and backing for their task in order to initiate process improvements and create a real gain in efficiency. Or they combine process and energy consumption data to achieve results quickly.
Saving costs with lean processes
For companies that aim to increase their energy efficiency in times of rapidly rising electricity prices, transparency and waste-free processes are essential. The good news is that results can be achieved easily and cost-effectively when having the right systems and experts at your side. On the market for energy management systems, the right solution can be found for companies in every industry.
With NEONEX SPARK, we accompany you in three phases to optimize your energy efficiency and reduce your electricity costs to ensure your competitiveness.
In the first step, we obtain the right data for you to improve processes and increase energy efficiency with IIoT-capable power consumption meters, sensors to measure output quantities and downtimes, and networked tablets to record reasons for downtimes, which do not have to be connected to your existing machine infrastructure. In addition, our experts with many years of experience in various industries will support you in process improvement to increase your energy efficiency.
After increasing your process and energy efficiency, we support you in the next step: Contracting & Clearing, i.e. negotiating your current electricity prices or selecting new electricity suppliers. This leads to further reduction of your electricity costs and further gains in your economic efficiency.
Sounds interesting? Please feel free to contact us.
---