Saurer
Intelligent Production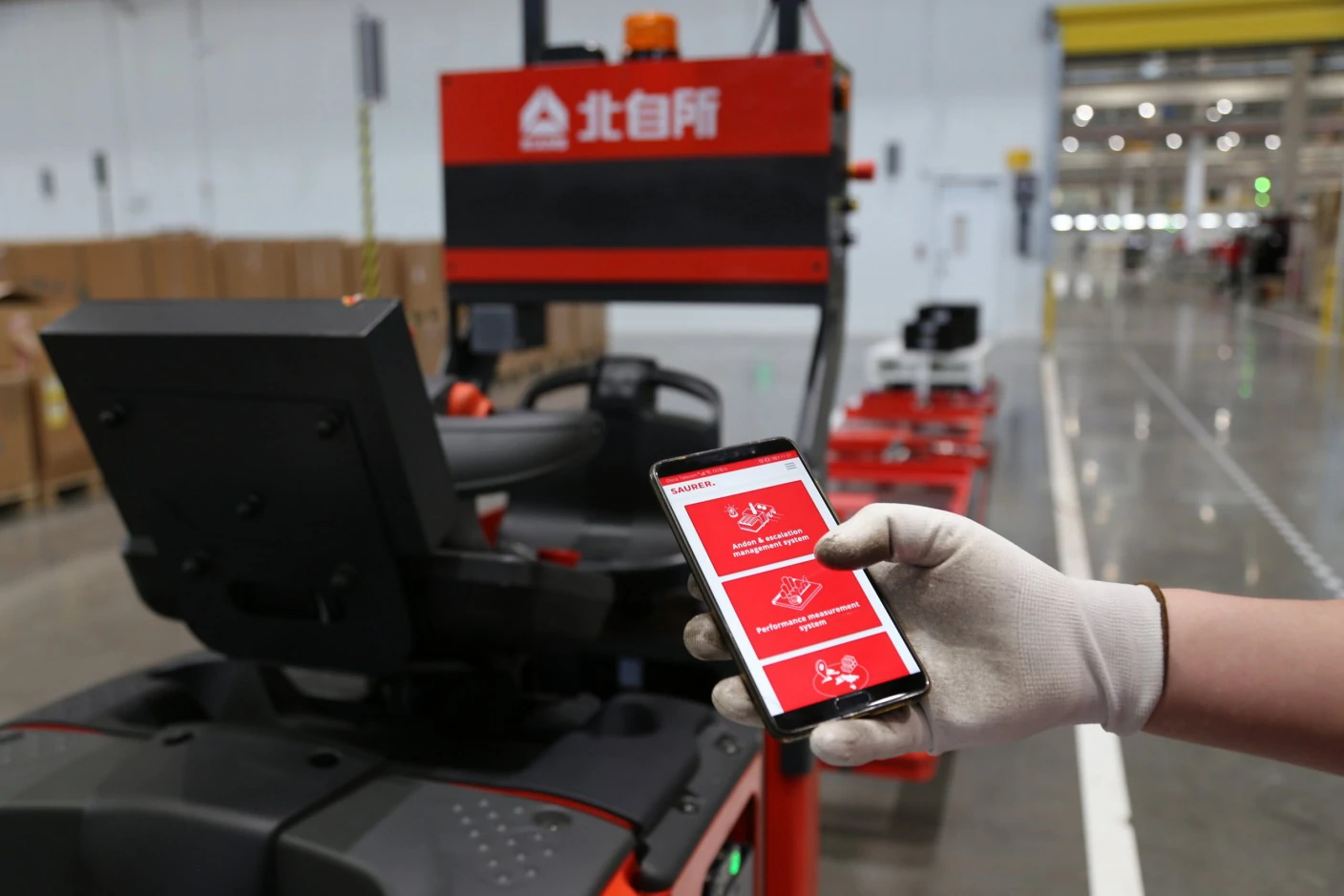 Success Story video
Smart Factory Greenfield Planning at Saurer
👉 ☑️
Inhalte von YouTube werden aufgrund der von Ihnen gewählten Einstellungen zum Datenschutz nicht dargestellt. Um YouTube Videos zu aktivieren, gehen Sie bitte auf die "Datenschutzeinstellungen" und akzeptieren Sie alle Cookies.
NEONEX not only helped us to shape the idea of our unique smart factory, but also supported us in developing the right concepts with the right technologies in the right way. Through this trustful collaboration, which lasted until the final implementation on the shop floor, we could reach our aim of establishing the most modern factory in the textile machinery sector.
Project approach
The project Saurer Intelligent Production focused a Smart Factory greenfield planning activity. The goal was to create one of the most modern and advanced factories in the textile machinery industry following the principles of process excellence, digitalization and Industrie 4.0. The project started with the development of a Smart Factory Vision, followed by the design of detailed concepts and mock ups for dedicated use cases and the definition of IT-Backbone-Systems (Micro Service Private Cloud Platform and MES) through to the selection of suppliers and the final implementation and rollout support.
Implemented Use Cases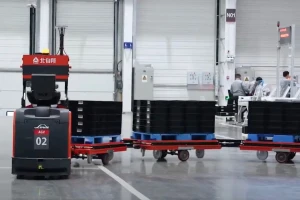 Use Case 1
Smart Milkrun
Automation
Intralogistics
---
Initial situation:
Transporting material in the factory is a non-value adding task.
---
Digital Solution:
Automation of logistics with a Smart Milkrun
Reliable
Delivery of the right materials to the right workstations at the right time.
---
Results:
Freed capacities
Employees in logistics can now work on value-adding tasks instead.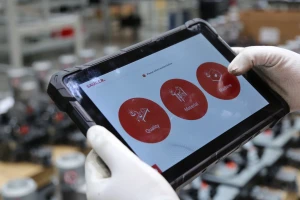 Use Case 2
Andon and Escalation Management System
---
Initial situation:
Deviations are not managed in a structured and monitored process, which makes KPI tracking and continuous improvement a challenge.
---
Digital solution:
System for ad-hoc deviation reporting and management
Mobile Reporting
Sending out requests for immediate support is possible via mobile devices. Moderation of the whole problem solving process within one system.
Searchable Knowledge base
Each deviation is classified and saved in a standardized way. KPI like Mean Time to Repair (MTTR) can be tracked precisely. A searchable Knowledge base about past incidents helps to handle future deviations more efficiently.
---
Results:
Decreased Mean Time to Repair (MTTR)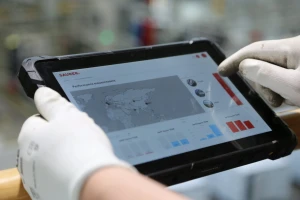 Use Case 3
Performance Measurement System
---
Initial situation:
Manual and paper-based collection of relevant data for KPIs takes a lot of time and resources. There are no standardized formulas for KPI Calculation between plants.
---
Digital solution:
Performance Measurement System for automated and standardized calculation of Key Performance Indicators
Automated
Calculation of global and local KPIs based upon standardized formulas
Globally accessible
Via any mobile device from inside and outside of the company network
User-Friendly
Structured and comprehensible visualization of KPIs
Real-time
Decision making based on actual data
---
Results:
More accurate and timely decisions
Shorter continuous improvement cycles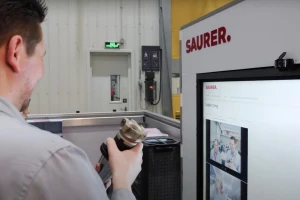 Use Case 4
Remote Support System
Digital Communication
Support
---
Initial situation:
Bringing expert knowledge to remote locations and production facilities during the ramp-up phase of new machines or products is costly and time consuming.
---
Digital Solution:
Remote Support System
Communication via Live Chat
instead of face-to-face meetings or asynchronous e-mailing
Worldwide access
to Machine Data without actually being on site
---
Results:
Expert knowledge is available fastly available at any site at low cost
More efficient and affective problem solving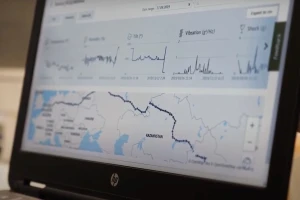 Use Case 5
Supply Chain Transparency
---
Initial situation:
Arrival times of material and component shipments are not predictable and therefore production planning is difficult.
---
Digital solution:
Shipment tracking based on current status information
Monitoring each shipment:
location, status and estimated time of arrival
Combination of shipment information with order data from the ERP:
display of all relevant information in a uniform dashboard
---
Results:
Improved Production Planning
Increased On Time Delivery (OTD) for final products to end customers