RIMAC Technology
Industrialization of Manufacturing, Assembly and Logistics Processes
Digital Value Stream Design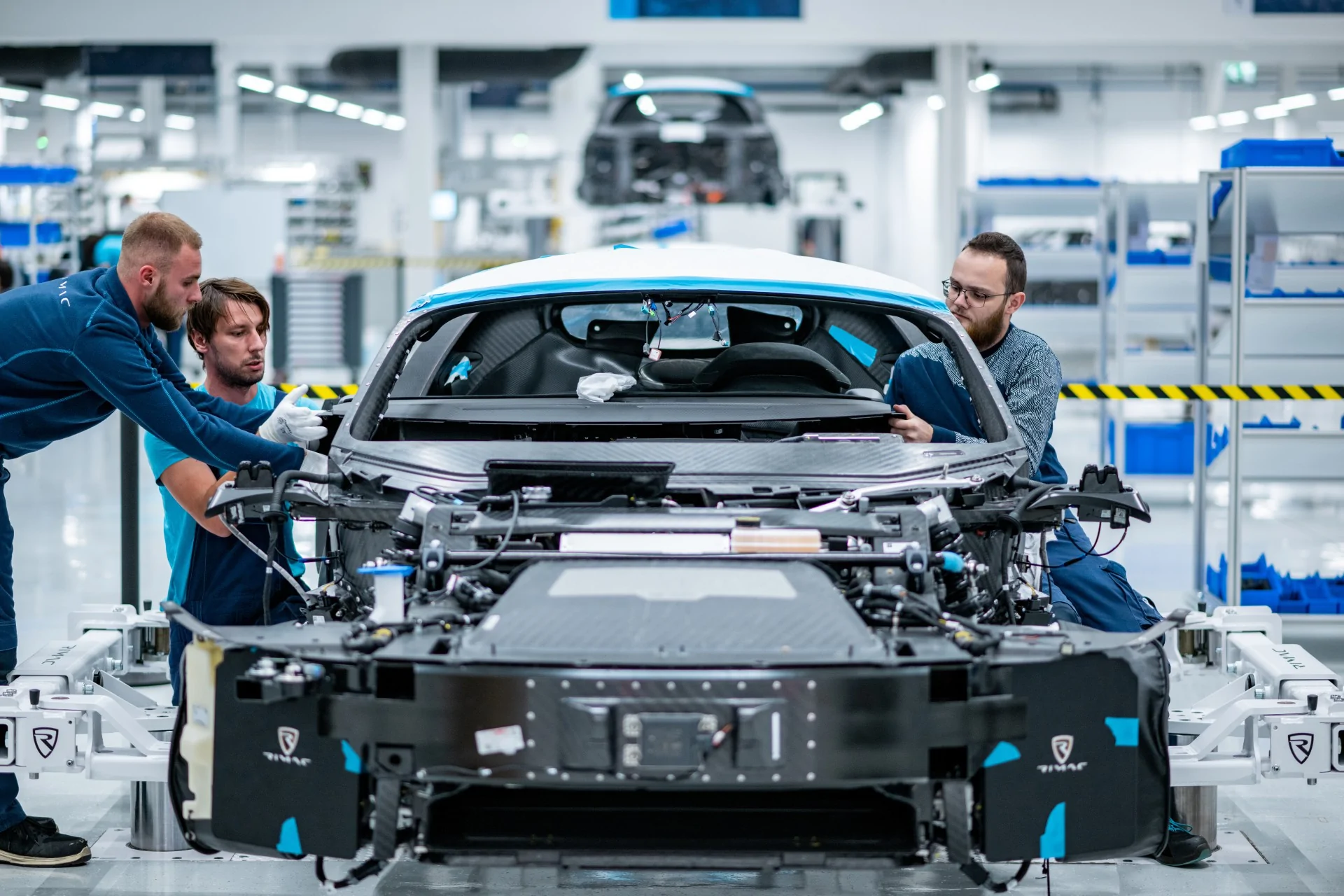 With NEONEX, we were able to scale our production to offer our state-of-the-art hypercar NEVERA as well as our high-tech EV components to our world wide customers.
In our project with NEONEX, we were able to make the next steps in becoming a highly professional Tier-1-supplier for the automotive industry. Without them, we wouldn't have been able to scale our processes as fast as we did!
Project approach
The automotive industry represents the highest league of optimized operations processes. To be competitive in the automotive industry, companies must excel at innovation and engineering – but this is not quite enough. Instead, they need to manage the ability to serve the global markets with large quantities just-in-time while ensuring the highest product quality, especially in the fast-growing business of electric vehicles and their powertrain components. This requires the highest levels of standardization and operational excellence in multiple disciplines.
Being a highly innovative, fast growing company in the EV business, RIMAC was facing exactly these challenges when moving from a tech-savvy engineering company producing one-off prototypes and small volume series to being the world's finest electric hypercar brand delivering more than 150 of the most exclusive hypercars and thousands of high performance electric powertrain components. Scaling to such levels requires a thorough design of highly standardized business and operations processes including their implementation on the shopfloor as well as in the underlying IT systems.
NEONEX supported RIMAC in tackling this challenge in a project spanning over 13 months. In doing so, RIMAC and NEONEX have created step-by-step processes of operational excellence by applying the latest technology. In our story, you can find out the details and get inspired for your own journey to the next level of professional excellence and productivity.
The benefit for RIMAC
Optimization of processes for production scaling
Reliable introduction of the new ERP-system
Connection of RIMAC configurator to the ERP-system
Implemented Use Cases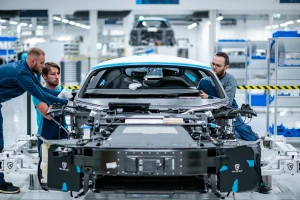 Use Case 1
End-to-End Business Process Definition
End to End Business Process Design
ERP-Blueprinting
ERP Implementation
---
RIMAC started off as an engineer-driven high-tech start-up company creating the most remarkable electric hypercars and electric vehicle components. But as production volumes increase on both cars and technology products, excellence in production engineering is not enough. An automotive OEM or Tier 1 supplier needs to master operations processes in a highly standardized and efficient way.
This is where ERP-systems come into play. They help companies to standardize and scale their End-to-End business processes to a level of professionality that allows them to produce top level quality products efficiently on a large scale.
Together with the team of RIMAC and in close cooperation with a system integrator, NEONEX designed End-to-End business processes to be implemented in RIMAC's new Infor LN ERP system. Key to success in designing business processes like "Order-to-Cash", "Plan-to-Deliver" or "Issue-to-Resolution" was to find a balance between Best-Practice standards existing in the automotive industry and a pragmatic approach in designing the very process steps matching the high dynamic of RIMAC as the innovation leader in its industry.
The result of this activity was a set of eleven business blueprints as a basis for the entire ERP implementation, elevating the RIMAC Group to the next level of business process excellence.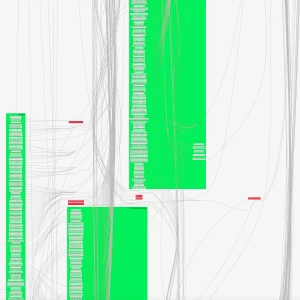 Use Case 2
Data-Driven Value Stream and Production Process Design
Data-driven Value Stream Design
Production Process Design
---
Gaining control over a company's business processes is an important step, but not quite enough to reach peak performance. Instead, playing in the premiere league of automotive companies requires perfectly designed manufacturing and assembly processes optimally integrated into ERP control loops.
To achieve the best possible design of all the processes that make up RIMAC's value stream, NEONEX applied its data-driven value stream design method (deepVSD). This method has been developed by NEONEX and allows the design of up- and downstream processes, the identification of pacemaker processes and tact times as well as the calculation of supermarket sizes and the definition of Kanban cycles for optimal material flow. Furthermore, this method allows the value stream design of not only one or two major products, like classic value stream design does, but for the complete portfolio of products that will come off the line.
Based upon these calculations, control principles to run RIMAC's processes in the ERP-system were derived and related master data were created to implement those processes not only on a conceptual, but also on an IT-technical level.
Result of this initiative is a designed value stream based upon OEE and capacity assumptions which decouples the different production areas from the final assembly line. This is significantly reducing lead times by establishing a continuous material flow. In addition to that, fine grained material flows, replenishment cycles, routings and control principles have been developed and implemented in the ERP-system for six different departments of RIMAC.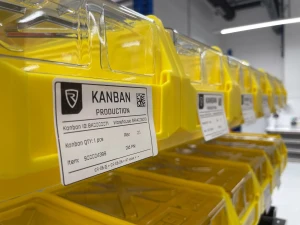 Use Case 3
Logistics Concept Development and Calculation
Warehouse calculation
milkrun design
Plan for Every Part
Definition of Transport Classes
---
To bring operations into a flow, designing manufacturing and assembly processes is not enough. Instead, logistics need to ensure that materials are reliably supplied to each machine and work station within a factory.
Designing a logistics system for RIMAC's production therefore included setting-up the warehouse structure per production site and per legal entity including a calculation of the required dimensions. Milkrun systems have been designed and calculated for supplying material from warehouses and supermarkets into production. Furthermore, supply stages from large warehouses down to single Kanban racks, as well as the transport classes for
each material to be handled, were defined in fine granularity.
The result of this activity are logistics processes which are not only perfectly integrated with the designed manufacturing and assembly processes, but also take the specific requirements of the facility structure and technology into account. Furthermore, relevant master data was created to reflect the designed structure (e.g., number and location of warehouses and supermarkets, milkrun
routes and stopping points, etc.) as well as physical properties of the created logistics processes (e.g., number of storage locations, used transport boxes for certain materials, etc.) within the ERP-system.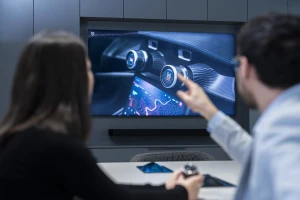 Use Case 4
Interface Definition of ERP to C2 Sales Configurator
Sales Configurator
ERP Product Configurator
---
Configurating a car is a complex process, especially if it is such an exclusive hypercar like the RIMAC NEVERA with many individualization combinations to choose from. Automotive companies typically provide product configurators to help customers find the right options and bundles for their dream car. The result of such a configuration is typically a feature list and design draft for the configured car.
At this point, the ERP-system comes into play, which needs to translate the feature list into a Bill of Material (BOM) to produce the configured car. This means that option codes of equipment bundles and design packages need to be matched with ERP item codes for all the required materials. In a second step, the ERP-system is then used to plan the exact manufacturing and assembly process steps to be executed until the final product can roll off the line.
Together with the RIMAC engineering, sales, and operations team, NEONEX designed the BOM structure for the RIMAC NEVERA within the ERP-system to optimally reflect variant and configuration options. In addition, a precise process map was created. This map shows how the configuration of a RIMAC NEVERA hypercar is translated into a to-be-build structure within the Infor LN ERP-system together with the specialists from the system integrator.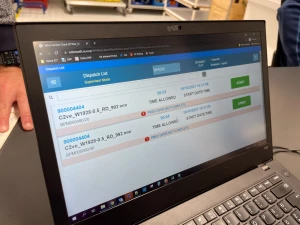 Use Case 5
Verifying the implementation of production control processes in the ERP-system
ERP Testing
ERP Testing Procedure
---
Defining a detailed value stream for each single workshop in production is a first important step when scaling production processes. However, it is crucial to check if the designed concepts have been truly realized in the ERP-system. Therefore, testing is an essential part of every ERP implementation project. Typically, loads of unit tests and integration tests will be conducted to make sure that every business process works correctly when the key is turned to start production with a new ERP-system.
In the project with RIMAC, NEONEX conducted a thorough test of the production control processes realized in the ERP-system. As a part of this testing, NEONEX checked if production orders can be released successfully to the system, if related documents can be generated correctly, if the produced quantity of material can be reported as "finished" to the system and if a production order can be finally closed successfully to trigger the next step in the value stream. In close relationship with this functionality, all designed Kanban cycles to control material replenishment to workstations were checked in detail.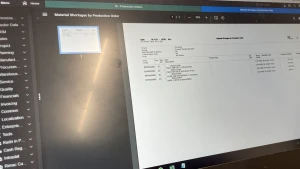 Use Case 6
ERP Cut-Over Taskforce for Operations
Cut-Over Phase
ERP Cut-Over
Cut-Over Task-Force
---
The cut-over phase in ERP-system implementation describes a very detailed process of switching-off the existing ERP-system and turning on the new ERP solution.
The challenge in this phase is to make sure that the time of both systems being offline is minimized and that movement and transactional data e.g., from conducted manufacturing orders, transport orders or delivered materials to the warehouse and the shop floor, is correctly booked to the new ERP-system after its activation. This phase is key for the successful implementation, as otherwise, the current operational state of a company is not correctly reflected in the new ERP-system and financial closing of a month, or a fiscal year cannot be done.
NEONEX consultants worked as a taskforce to operatively support RIMAC operations staff to conduct the cut-over. This included managing activities like the generation of missing purchase-, manufacturing- and transport-orders, and the conduction of stock transfers and the physical relabeling of warehouse locations. on a high frequency basis.
The result of this initiative was a well monitored conduction of cut-over related activities, paving the way for a smooth transition from the existing legacy system to the new ERP solution.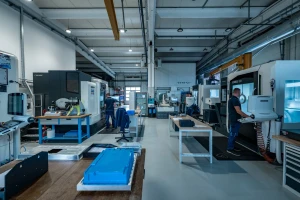 Use Case 7
How to run an ERP implementation following an agile project management approach.
---
ERP implementation projects are typically following a waterfall logic. Starting from an inception phase, where high-level requirements are confirmed, the projects proceed to the elaboration phase and the writing of business blueprints in which realized business processes and related functionalities are defined in further detail. During the construction phase, several instances of the ERP-system are set up and testing starts. Training of key- and end-users as well as the migration of master data are activities to prepare the transition phase from an existing system to a new ERP during cut-over. Performance improvements and refinements of implemented functionalities are typical post go-live activities of an optimization or hypercare phase.
Having this "ideal world"-scenario in mind, the question is how a large-scale ERP-project can be run in a more complex and dynamic start-up environment. Dealing with new employees, changing priorities, adapted processes or structural and legal aspects implied by a split of companies, requires the ability to react quickly when things might get off track. This is especially true if in parallel, a pandemic causes further uncertainties.
Therefore, NEONEX and RIMAC applied an agile approach integrating three key elements. First, a short-cycled sprint framework with weekly planning and review meetings was set-up to provide structure and the ability to react to deviations within a short time. Second, interdisciplinary teams were set up to work on dedicated topics with a high level of autonomy, making the required decisions on their own without having to go into too many decision loops. Finally, progress tracking, deviation management, and prioritization were performed based on state-of-the art agile tools such as Jira to ensure the best possible transparency on planned, active, and closed activities.
The result of this approach was that, despite the given complexity and circumstances, constant progress was made and the project goals were achieved. The ERP-system elevated RIMAC to the next level of a leading large scale EV component company and a highly exclusive hypercar manufacturer.