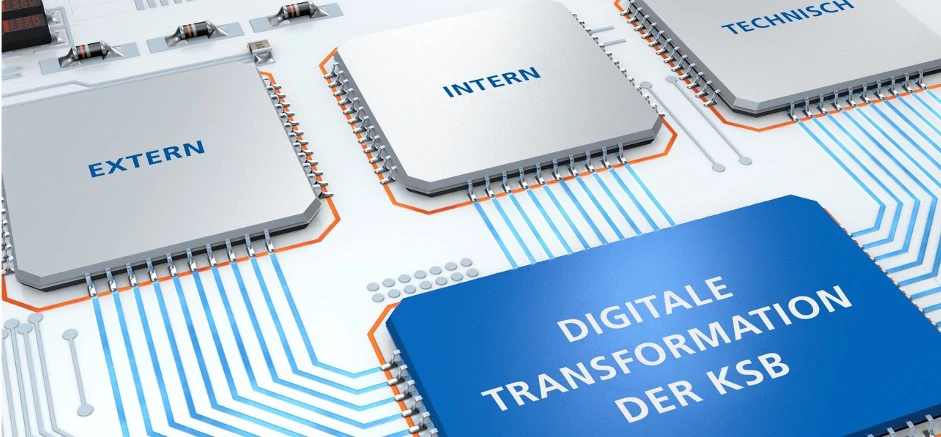 Success Story Video
KSB Digital Factory
👉 ☑️
Inhalte von YouTube werden aufgrund der von Ihnen gewählten Einstellungen zum Datenschutz nicht dargestellt. Um YouTube Videos zu aktivieren, gehen Sie bitte auf die "Datenschutzeinstellungen" und akzeptieren Sie alle Cookies.
Digital connectivity is an important task for all areas of the company which lets us face many challenges. In order to successfully implement our initiatives, we decided for the support from NEONEX. The partnership and professional cooperation impressed the whole management.
In just eight months, we built our pilot assembly cell in Pegnitz based on lean criteria and introduced paperless production including the Manufacturing Execution System and one-piece flow. That would not have been possible without the agile project method from NEONEX.
Project approach
The project Digital Factory @ KSB aims to realign the entire value creation process. Behind it is the desire to serve customers faster and more efficiently in the future. KSB started with the identification and analysis of a variety of use cases in a pilot plant. From the beginning, cross-departmental and cross-plant collaboration have been promoted in order to simplify the global roll out of use cases after the successful introduction in the pilot plant.
The particular challenge of the project lies in the simultaneous realignment of production and the desire for connected processes along the entire value stream (End2End). In addition to the use of modern, connected, digital solutions and the establishment of lean production and business processes, the essential components of the holistic approach are the necessary change and communication processes. The agile project management implemented by NEONEX as well as the monthly steering committees ensure a very quick, successful and pragmatic implementation.
The currently 10 use cases (including advanced planning, MES, digitally supported documentation process, ...), have been set up by defining the target processes in short design sprints with the employees. After a standardized selection process and successful implementation, support was also provided in the respective stabilisation and CIP phase and in the worldwide roll-out.
Benefits for KSB
Efficiency increase through waste-free processes
Higher customer satisfaction through faster and more reliable delivery times
Increased employee satisfaction
Horizontal connection of several use cases along the value stream
Implemented Use Cases
Digital applications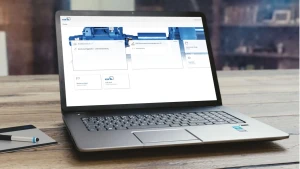 Use Case 1
Digital Supplier Documentation
Document Management
Workflow
Tracking & Tracing
---
Initial situation:
Manual collection of the required technical documents
Lack of transparency
regarding status, completeness, meeting deadlines of the documents
High manual effort
when searching for documents, handling the process, tracking and reviewing
Extensive communication
via different channels and with many loops due to the lack of information
Risk of delay penalties
and low delivery performance due to missing documents and long lead times
---
Digital solution:
Document management, workflow with tracking & tracing
Transparency
Complete overview of orders and the current document status.
All documentation requirements can be viewed in one place. All participants keep an overview of the scope of documentation, deadlines, releases, revisions etc. at all times.
Lean processes
Structure and automation save time and reduce throughput time.
The scope of documentation is structured according to order number and item and managed in a central location. This saves time-consuming communication via email. An automated test and revision process enables quick feedback and shorter processing times.
User friendly
Browser-based platform with the highest demands on comfort functions.
Simple operation, quick upload of documents via drag & drop from any device and at any time as well as intelligent functions inspire, simplify and accelerate the process.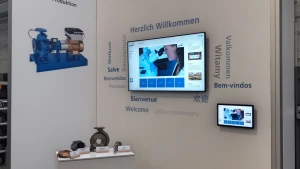 Use Case 2
Digital Infoboard
Employee information
Standardized appearance for external visitors
---
Initial situation:
Paper-based information & offline presentations
Lack of topicality
of the information / KPIs on the group table for employees and internal visitors.
High manual effort
for maintaining the information internally as well as the data for visitors and seminar groups.
Lack of standardization
both within a plant and across plants.
Confusing and unstructured
no distinction between internal and external information.
---
---
Digital solution:
Real-time publishing from local and global data sources
Current and comfortable
All relevant information is immediately available on the touch screen.
News for external visitors can be updated across plants with one click.
Internal information and KPIs are visualized in real time from connected systems.
Individual despite standardization
A global standard creates the framework for plant-specific information.
A modular system enables the right information and KPIs to be visualized in the right place at the right time.
Increased external impact
Globally uniform presentation of the company and the services.
Modern and future-oriented reception of visitors with visitor-specific information at every company location ensures recognition and trust.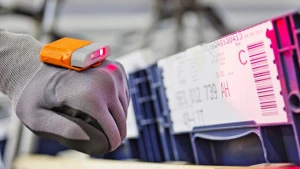 Use Case 3
Mobile Warehouse Management
Paperless intralogistics
Real time
---
Initial situation:
Manual, paper-based logistics processes
High manual effort
Logistics processes are controlled manually by paper-based transport orders.
High throughput times
Bookings can only be made at stationary terminals.
Error prone
Sorting and bracketing transport orders manually.
Limited responsiveness
Especially in the case of order changes or new prioritization.
---
Digital solution:
Mobile real-time information to control logistics
High responsiveness
All logistics employees have mobile access to SAP warehouse management.
Real-time information at any place and at any time increases the ability to react to unplanned changes.
Reduced lead time
Manual control processes are completely eliminated.
Transport order confirmations and correcting bookings can be carried out on site.
High transparency
All orders are booked in real time.
Rush orders can also be accelerated transparently via the system.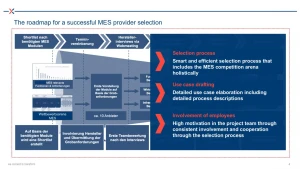 Use Case 4
MES Supplier Selection
---
Initial situation:
Lack of transparency regarding MES functionalities and providers
High number of providers
There are over 150 MES providers on the German market alone.
Diverse range of functions
The different range of functions of the MES providers is hard to understand.
MES or individual software?
Choosing between MES and individual software for special functions is challenging.
Unclear requirements
Many different interests in the company hinder a quick decision.
---
NEONEX service:
MES assessment and professional selection process
Clarity
About required MES functionalities.
With the help of the MES assessment, a uniform understanding of relevant MES functionalities was created and delimited from individual software.
The "right" provider
Selected on the basis of functional, commercial and infrastructural evaluation.
The structured selection process led to a clear team decision and a decision template for the steering committee.
Speed
Accelerated decision making through uniform understanding.
By specifying the identified use cases, the added value of an MES system became transparent for all those involved right from the start.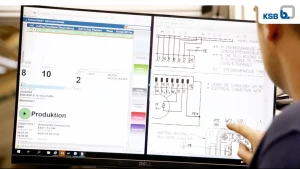 Use Case 5
Smart Assembly Line
Assembly
Assistance systems
---
Initial situation:
Paper-based batch production in assembly
Inefficient, push-driven processes
lead to unstable processes with high manual effort.
Long lead times
prevent the customer from being supplied faster.
High manual effort
both in assembly processes and in the event of deviations.
Lack of transparency
for continuous improvement.
---
Digital solution:
One-piece flow assembly with various assistance systems
Increased process stability
Through a smooth installation in one-piece flow with system support.
The worker is digitally supported by the correct information about the order and a pick-by-light during assembly.
Reduced lead time
Classic and digital waste has been discovered and eliminated.
Continuous process analyzes based on the collected data enable a data-based continuous improvement process.
Increased flexibility
Real-time information enables short-term reaction to changes.
The worker receives the right information at all times and reports back in real time in the MES system.
Reduced area
Thanks to a new, optimal layout, 1/3 of the space could be saved.
The sequence of activities has been optimized according to classic LEAN aspects.
Data Analytics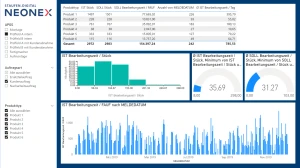 Use Case 6
Data-supported assembly redesign
Assembly
Value Stream Design
Data Analytics
---
Initial question:
Which assembly concept offers the best solution in terms of efficiency and scalability?
Extreme variant production
Daily fluctuating order load for different product families.
Lack of transparency
regarding the efficiency of the assembly processes.
Workshop production vs. Line production
Can the currently prevailing workshop production be converted into line production?
---
Digital solution:
Data-based analysis as a basis for restructuring
Risk assessment as the basis for choosing the right manufacturing process.
Transparency about the daily demand peaks and the moving average over the daily processing time for a whole business year.
Workspace dimensioning based on the entire product portfolio.
Simulation of workplace capacity vs. the order volume. Ad-hoc analyzes can be carried out very comfortably and the dimensioning of the workplaces according to different criteria - series, size, material number etc. - can be simulated for the entire portfolio.
Uniform understanding from employee to managing director.
Transparency regarding the initial situation and potential for improvement. The visually prepared data make it possible to get all employees on board and to work together to develop potential improvements based on data.